PV's Lady Vikings Snag Victory from OJR
Hang on for a minute...we're trying to find some more stories you might like.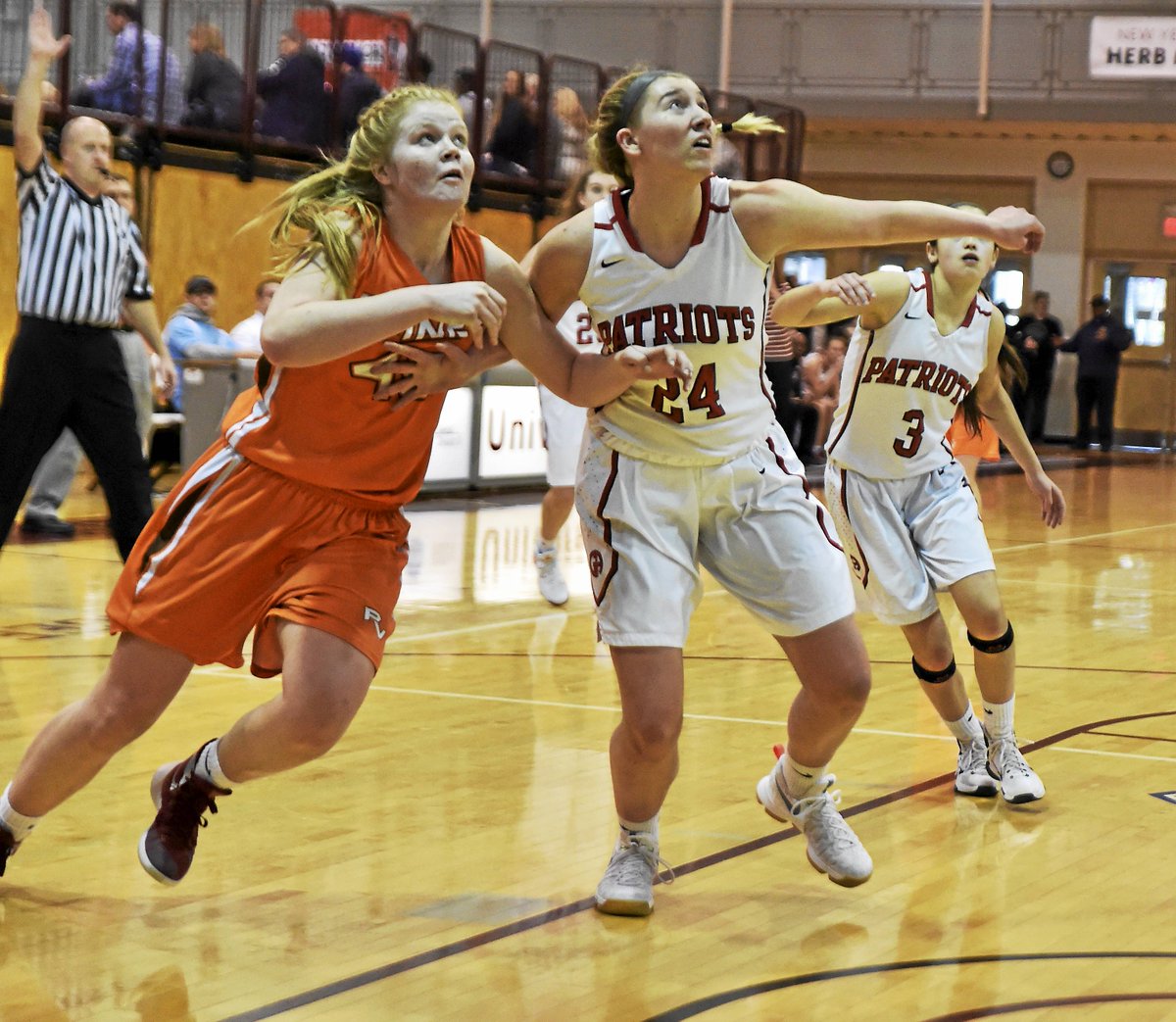 Perkiomen Valley's Varsity Girls Basketball team won 53-35 against Owen J. Roberts this past Thursday. With PV Juniors Megan Jonassen and Alex Blomstrom scoring a combined 27 points, the Vikings were at an early advantage.
Alumni, Valerie Langkan states, "I think the Vikings will do well in this game! There are a lot of tough girls on the Wildcats but we will prevail, I mean, c'mon, we are VIKINGS!"
The Lady Vikings started out strong with a lead in the 1st quarter with 15-3. At the beginning of the game, Jonassen attempted to pass the jump ball to a teammate but it landed with OJR point guard, Camryn Glenn. Glenn passes the ball to Maddie Albaugh who then continues it onto small forward, Darby Stuart. Stuart follows with a quick pass to Glenn for a shot and the ball bounces off the rim for PV's Bridgette Bonjo to rebound. The first quarter closes with foul shots from Jonassen, a 3-pointer from Blomstrom, and layups from other players such as Bonjo.
In the second quarter, the Lady Wildcats play a stronger offense and gain 11 points. But the added 11 points was not enough to stop PV's even stronger offense as they added 21 points. The fouls in this quarter were plentiful. The Valley had 9 and the Wildcats had 10. With a score of 36-14, the gap between the teams score was stretching farther and farther apart.
As Kelly Owens dribbles the ball up the court, 2 minutes are left in 3rd quarter. Owens passed the ball to Junior forward, Megan Moore. Moore throws it to Brynn Wacker who is then charged and surrounded by Wildcats at every angle. Wacker makes an attempt to pass to Moore and Moore gets penalized for traveling. There is a turnover and OJR's Glenn goes for a shot once more. Glenn shoots a layup into the basket and adds 2 points for the Wildcats. The third quarter ends with the Valley leading against the Wildcats 34-22.
The fourth quarter was closed out with the Vikings defeating the Wildcats 53-35, knocking them off the league test.
Viking Forward, Megan Jonassen gave a statement at the end of the game saying, "Yeah I thought the Wildcats were pretty good but I think we just executed our plays well and used our energy wisely."
The Vikings (9-5) will now prepare for their test against Abington High School. The Galloping Ghosts go into the non-league test with a 11-4 record. In their last test, Abington gained a victory over Neshaminy High (73-65) in a league test. The Wildcats now a have a 6-10 record. They play next when they travel to Muhlenberg for a non-league test on Saturday, January 21.